What is Investment Property?
Investment property is a real estate property that you buy with the intention of earning a good return on the investment.
You can rent out the property and become a "landlord" and earn a rental income or resell the house after some repairs or rehab (remodeling) are done.
I've personally done this for some of my real estates located in;
Illinois (Greene County. Jackson County)
Wisconsin (Bayfield County)
South Carolina (New Berry County, Richland County)
New York (Orange County).
Alternatively, you could do both by renting the property for a period of time and reselling it in the future.
Where Can You Find Investment Properties For Sale?
When you buy real estate for sale as an investor, your goal is to keep making money out of it regardless of the strategy. When a person buys a home, his/her goal is to live in it.
To find investment properties for sale, look for;
Property for Sale in the newspapers
Hire a real estate agent
Check real estate websites
Check investment property listings
Professionals are always there to help you with your business. A real estate agent is an expert who knows where to look for a property for sale.
Noble Sky Institute has the most Unique Real Estate Investing Model to guide property investors to invest only in Safe and Secure real estate investments, which provides speedy returns.
What Makes Good Investment Property?
A good investment property is likely to deliver greater returns in the future. Here are some key considerations I recommend that you take to capitalize to achieve;
A good or above-average rental returns
Capital growth
When you research for an investment property, your aim should be to secure a property that is in continuous demand by tenants, as well as future home buyers.
The Right Stage Of The Investment Property Cycle
As an investor, it is important to have a clear understanding that the property market moves in cycles.
A property cycle is a sequence of recurrent events reflected in demographic, economic and emotional factors that affect supply and demand for property subsequently influencing the property market.
If you keep in mind that property values rise or fall during certain phases of the cycle, you are able to strategize before you make your first move. This is key to any investment model.
There are three main phases
   The Boom (Strong Growth) – Property Prices Surge
   The Upturn (Expansion & Growth) – Property Prices Climb
   The Slump (Declining Market) – Property Prices Fall
The Boom
The Boom phase is the sellers' market. This is when properties are often sold for more than their asking price as buyers outbid each other.
Although it lasts for a short period of time, the boom phase is when rent and home prices hike.
During this phase, developers play catch up and build quickly to establish new housing supply.
The oversupply creates an excess in the market and dampens the boom phase. When this happens, the property market will eventually slump.
The Slump
The Slump phase boils down to supply and demand –oversupply causes vacancy rates to rise and rental rates to slowly descend.
The slump phase is hard for new home buyers. They will struggle to meet their monthly repayments due to interest rate hikes.
Typically, the slump phase is the longest period in the cycle. Sellers find it more difficult to sell as property prices stagnate and remain flat for a long period of time.
Buyer sentiment becomes less enthusiastic as access to financing becomes more difficult.
The Upturn
The Upturn begins when the economy hits a low point in growth from which a recovery can begin.
The trough of the cycle is reached and, prices and rents start to climb up again. This is the best phase out of the three for investors. Properties are affordable and the returns become lucrative.
As the upturn phase reaches its peak, strong interest from investors and first home buyers will push the housing market into another boom phase.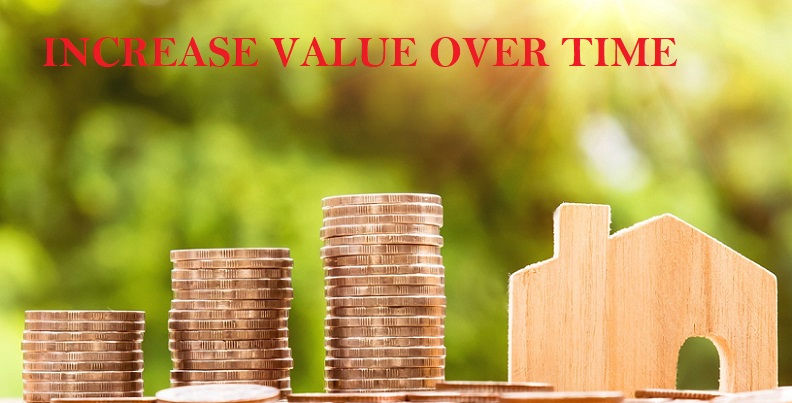 Understanding The Investment Property Cycle
As a foreign investors from Singapore or Asia, it is important to understand the property cycle when buying to ensure you secure your property at the right price.
Most people aim to buy below the market value. No matter which part of the world you are from.
However, it is not easy to buy the best property at falling prices, hold the property and wait for the next surge to sell it at a premium. Some clients even ask, "How will I know if the property has hit rock bottom prices?"
I sometimes tell my client that's like saying, "I want to hit the jackpot or win the lottery."
Getting the right investment property for an investor is not punting. Let me share with you how our research weighs in a lot of factors.
The Right Property Investment Location
Location is one of the most important things to consider when I evaluate a potential investment property.
When buying property, you probably heard this real estate agents' mantra: Location, location, location repeated over and over again.
In a nutshell, this just means a property's value increases or decreases due to its location. Location is integral to acquiring a good investment property.
No matter how cheap the property is. No matter how beautiful or appealing the potential investment property is, it still boils down to its location.
Where is this gem of a dream home located? In the outskirts? The nearest house next to the property is 10 miles away? Would you want to live there yourself?
When I ask myself these questions, I can then strategise about the property's potential to a new buyer or how it will appreciate over the years.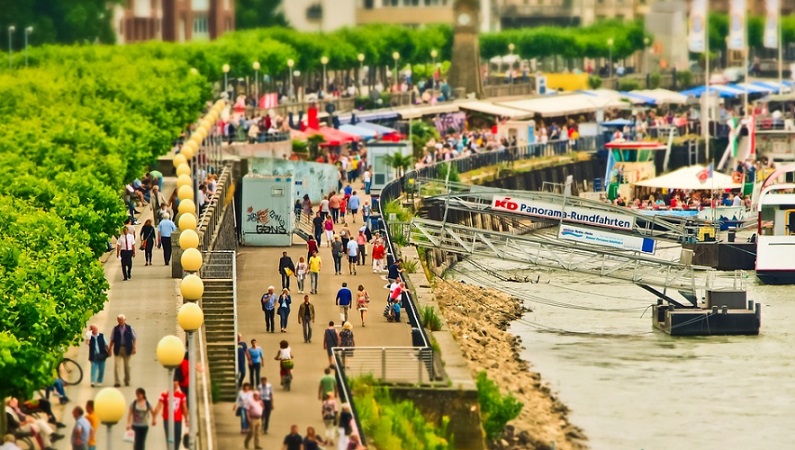 Location Amenities For Work, Study And Play
If the location is chosen correctly, it means the property is desirable and suitable.  This simply means where people want to live, work or study and play. I often say the best gauge is to think of the tenant or buyer as someone who is also looking for the best place to live given their financial circumstances.
The proximity of your property's location to these facilities is an important consideration.
Schools
Public transportation
Public facilities (libraries, parks)
Markets & Shops
Malls
Restaurants
Properties Near A Community College
For example, real estate guru Robert Kiyosaki, often speaks about the benefits of buying an income generating property near a college community. The reasoning is simple.
   Desirability of the area
   Increased demand for apartments
   A ready supply of tenants
   A higher rent
   Parents Pay Rent
Some of the best properties to buy are in the areas experiencing positive population growth. As the population grows, the infrastructure improves and the desirability of an area increases.
Whilst you may be attracted to homes in the established suburbs, what I do is to spend some time to look for emerging suburbs which has strong growth potential.
Lastly, remember that everyone prefers to live in close proximity to a major city (within 10 KM). The densest places in the world are also the most expensive places to buy a home.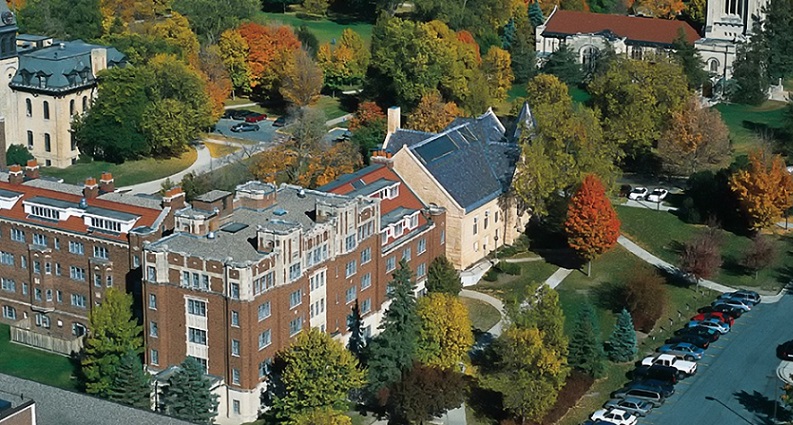 The Right Investment Property
One vital consideration when you are choosing a property is to know the demographics of your target tenants.
As a rule of thumb, I make sure that a property would appeal to at least two market segments.
If I am looking to invest near a university, I want to invest in apartments instead of a single dwelling unit.
If I buy in an area with an older community, a single story property with a simple practical layout is more appealing to elderly tenants.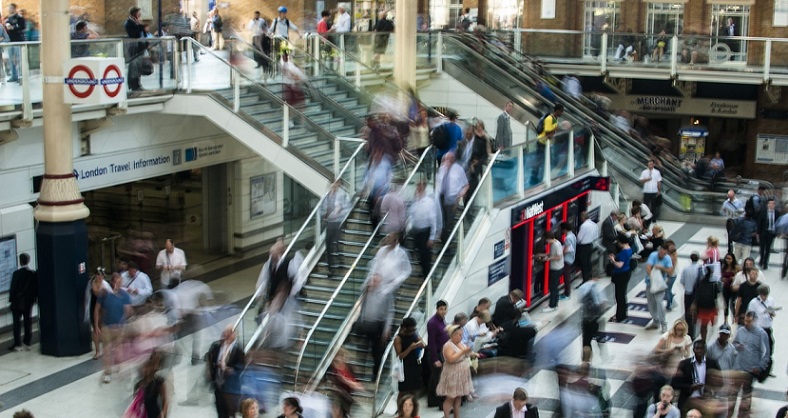 When I pick a property, I constantly ask myself these questions;
"Is this the type of property someone in the demographics of my target tenants would like to live in?" If the answer is yes, then I have picked the right property to invest in.
Knowing your rental demographic will help you in your investment decisions.
The Right Returns
When buying a home, about 90% of property investors make the crucial mistake of choosing a property based on emotion.
I was a newbie once. Rather than finances and logic, as a newbie I also end up selecting the wrong type of property for my first investment endeavors.
Bad purchase years ago resulted in capital growth below the market average.
At that time, the rental income did not come close to covering my monthly maintenance cost. Worst still, the property couldn't be rented out or sold for years.
It is therefore vital to do your research to establish your strategy before making an investment.
Researching The Property Market
A good property can make or break your fate as property investors. Before you jump aboard the property investment train, you will need to have the know-how to understand the market and kick-start your property investment portfolio.
Basically, I would say you start your research based on the human factor, instead of just thinking of houses to buy or how much you stand to profit from the rental or sale of the properties.
For example, read the business news in the newspaper for information on big companies and take note of their expansion or relocation plans. New factories being built create new jobs opportunities.
People will move there where there are new jobs  and this can dramatically increase the desirability of the location.
Perhaps it's a new highway that connects to a major city or even an underpass that halves the traveling time.
These will affect population growth and even migration. In summary, when you look at the "desired" housing needs these groups of people, you will have a better idea of what the market really wants.
Young Families
Seniors
Single Working Adults
Students
Middle Class
How To Evaluate Potential Investment Property For Rental
Age Of The Investment Property
Newer properties have fewer maintenance issues. For older properties you will need to make major repairs like changing a leaking roof, rewire, changing the plumbing, put in a new bathroom or even heating systems.
Evaluate What Repairs Are Necessary
A general rule of thumb is repairs will always cost more than you have planned for.
Most fix and flip television shows like to overstate the profits and understate the expenses. In reality, you will need a good experienced contractor to work with to complete the repairs within budget and on time.
Even though the cost of repairs will vary greatly depending on if you are able to do it yourself or hire sub-contractors for the job.
I would strongly recommend that you don't try to repair the building yourself, unless of course, you are a local and a builder yourself.
When I built my own house in Singapore, getting down to the nitty-gritty of choosing material, fixtures or colour schemes and coordinating with the sub-contractors was overwhelming!
I wished quietly to myself if only at appointed the day, date and time, everything magically complete and I just walk in with my family and our suitcases!
Working With A Contractor
This is one of the reasons why I like to work with a good local contractor. He gets me a fair competitive quotation for the repairs. He shortlists the reliable sub-contractors and liaise with them to get the job done to my requirements.
When working with unknown contractor in a new city, it makes take a longer time to tie him down to a firm timeline. It may take more than a month to just close the deal.
During winter months, repairs can only be carried out inside the house. I have clients asking me why there are very few to almost no transactions in winter.  
In the middle of winter, it is very difficult to secure any solid offers above our asking price.
My recommendation is to get a contractor to carry out our repairs. Complete it in time for spring where we resell the property at a good premium price.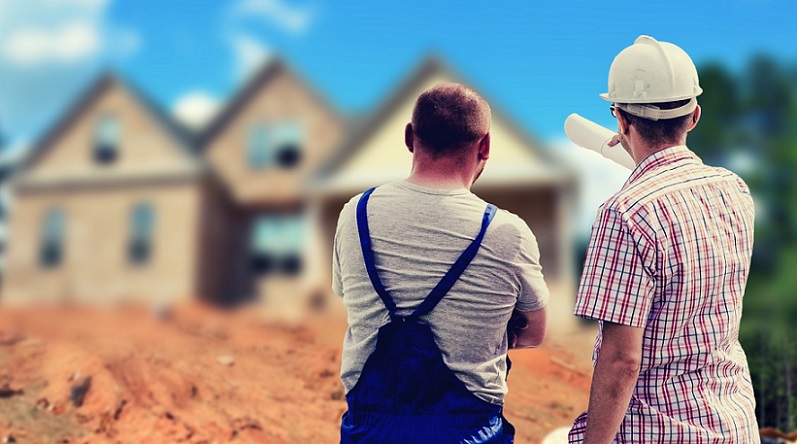 Timing Is Of The Essence
If you're like me, I want to get top dollar for my property in the shortest time possible.
The best case scenario is being able to flip a home in about 4 months. If your contractor takes longer, say beyond 6 months, you will need to pay other "soft costs," property taxes, and insurance on the vacant property while the rehab or additional repairs are carried out.
Sometimes other unexpected repairs and expenses escalate the costs.
For example, you may plan to remove a dry wall to open up the kitchen and dining room. In the USA, the houses are built with dry wall, the paper in drywall and sheetrock is cellulose, which is a favorite food of termites.
Lo and behold, you find an infestation of termites.
So you have no choice but to pay an exterminator to get rid of the termites and spend more money to re-frame any other affected walls.
As a buffer, always assume you will have a property longer than you think you will.
Because of this, I prefer to work only with a reliable experienced contractor who knows the local market and conditions well.
What Makes A Bad Investment Properties?
When you evaluate a potential investment property, it is more than the list price that determines if it will be a good, solid investment.
You will need to be familiar with the local area's market average rent for
long-term rentals
vacation rentals
vacancy rate
cost of property maintenance
All these factors will play a role in the marketability of a property and how much money you will realistically be able to collect on the investment.
If I see any red flags with respect to these factors, I will immediately know the property will be a bad real estate investment. Let's take a closer look at each to find out what to look for when evaluating potential investment properties.
The top four things to consider when evaluating a potential rental property are
Age
Neighborhood
Maintenance
Landscape
Age Of The Investment Property
Building built before 1980 may have used lead paint and asbestos which is outlawed now. These chemicals can potentially affect tenants' health and you need to replace these items.
Neighbourhood
One of the reasons I like where I live is because of the community and the good neighbours I have. This is universal to a great extent.
To find out if you're buying into a good neighbourhood, some of the questions you will want to ask yourself are:
Is this a safe neighbourhood?
Who are the people who live here?
What is the neighbourhood like?
What type of tenants will want to live in this neighbourhood?
Is the neighbourhood stable, expanding or in decline?
Are there a lot of vacant properties or is there a lot of new construction?
Is Your Neighbour A Good Neighbour?
Bad neighbours can bring down a rental property's marketability, making it a challenge to maintain occupancy.
It is tough to sell the world's most beautiful, fairly priced rental property if the neighbours are terrible.
I personally believe that having boots on the ground to visit the neighbourhood at different times of the day help make the best decisions to buy or not to buy.
Some of the things, you want to look out for are neighbourhood eyesores like piles of trash, cluttered yards, abandoned cars, and overrun landscaping.
Listen for loud music, audible arguments, power tools, garage band practice and the biggest culprit being barking dogs. Not that I hate dogs, but can you imagine what others have to go through if the barking continues late into the night?
Costly Maintenance
Most homeowners need to spend 1% to 2% of the purchase price of their home every year for routine maintenance replacement and roofing repair.
Maintenance and repair are often one of the hardest expenses to estimate when performing your ROI analysis on a potential rental property. No two property are the same.
I normally have this assessment done by an experienced local contractor. The cost of these big ticket items require additional cost and will affect my bottom line.
The Big Ticket Items
The Roof – Automatically add another $10,000-$20,000 to your purchase price for a major roof replacement.
Water Damage – Visible old or recurring water damage is probably just a tip of the iceberg of more damage hidden out of sight that will regularly cost until you fix the issue.
Exterior Paint – A visual inspection of the outside of the property can reveal damage or rot from lack of exterior paint.
Landscape Around The House
When I view a new property, I consider how many trees are on the property and the proximity to the house. Older, bigger trees to tend have longer and bigger roots systems and trees planted in the middle of the yard, closer to the structure can pose huge a problem.
Tree roots cause the most expensive problems as they can cause problems that require thousands of dollars to diagnose and fix.
These damages can cause cracks affecting the;
outdoor sewer lines
underground utilities
perimeter fences
driveway
sidewalks and pavement
home's foundation
Real estate and property investment is all about the numbers. If the numbers don't make sense, you should walk away and wait for the next opportunity.
While there are several ROI calculators out there to help you do the math, these are additional big ticket items can only be assessed with the expertise of an experienced local contractor.
Noble Sky Institute have the expertise to deal with investment properties with real data property analysis to determine the return on an investment property and to choose a profitable one.
We are a professional institute and will benefit you with our connections of working with many other investors in multiple locations in the USA.