Getting Started With Property Investment
Asset is a terminology that encompasses many things here in Singapore. According to the dictionary, asset is defined as an item or property owned by a person or company, regarded as having value and available to meet debts, commitments or legacies.
Some examples of assets are cash, machinery, inventory, land and building, amongst many others.
In this instance, we would like to talk about property investments. As property is of high value, there are many factors that need to be taken into consideration before you dive into investing your hard earned money into them.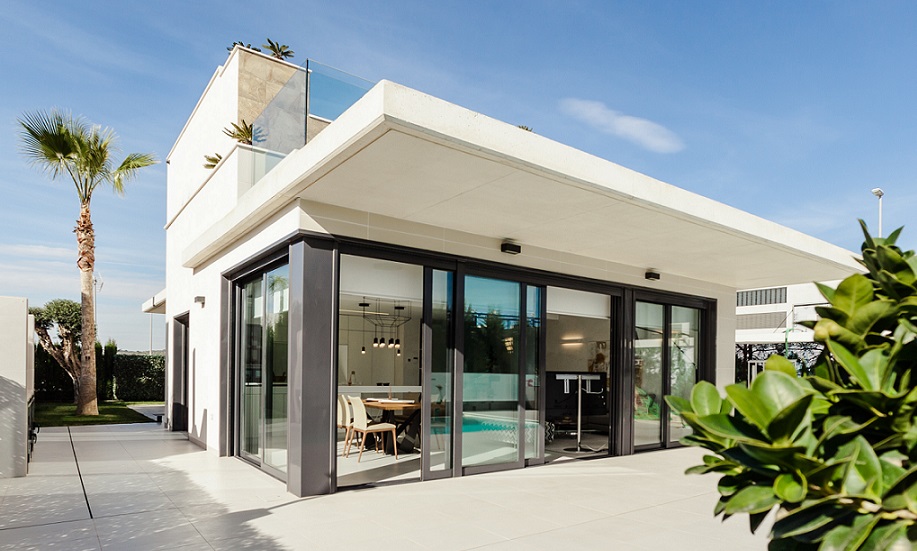 Let's first of all, take a look at the term property investment. What does this term mean?
In layman's term, it means that a real estate that was purchased with the intent of earning a return, by renting it out for an income or for future resale of the property when the time is right.
For starters, not everyone knows on how to go about investing in properties.
Before you set out to find a property to purchase and hope to have good returns on the property, it is a wise move to do extensive research on this topic.
Talking to property investment advisors who have indulged in this area, would give you first-hand information that would be useful in your decision making.
You might ask, what are common terms used in property investment? What are the typical questions that people ask when it comes to investing in property? Where do you even start?
Well, don't panic. Let us take a look at the common terms or lingo that are normally used when you are talking property.
Common Terms And Lingos In Property Investment
Approval-In-Principal/In-Principal Approval
It is a non-binding pre-approved loan provided by the bank based on the credibility of the borrower. This indicates the amount that you are able to borrow and usually valid for 30 days.
This fee is incurred for legal and administrative work involved with the transfer of ownership of the property.
Loan-to-Value (LTV) Ratio
An amount that you can borrow calculated as a percentage of the valuation of your property.
The pre-determined number of years that the borrower need to stay with the loan package. Usually there is a penalty fee should he/she decide to change the terms of the mortgage loan.
The amount of mortgage divided by the total value of the property. This is often viewed as risk factor by lenders when they are making consideration of awarding the mortgage or not.
Mortgage Reducing Term Assurance (MRTA)
A mortgage insurance that protects the borrower's family from losing the home should the borrower pass away or become disabled before the home loan is fully repaid.
For HDB flat owners, it is mandatory to subscribe to CPF Board's Home Protection Scheme (HPS), but this does not apply to private property owners.
A right offered by a seller of a property to someone who wants to buy their property. It indicates the price of the property which is valid for a certain duration only.
Typically some fees apply in this case and the buyer will have to act on the OTP within a time period if they choose to purchase the property.
The price of the property in square feet.
Singapore Interbank Offer Rate (SIBOR)
Rate at which banks borrow funds from each other. It is common practise for banks in Singapore to use the SIBOR as a benchmark to price their home loan.
This is another benchmark rate used to price home loans. It is more volatile as compared to SIBOR as it takes into consideration the exchange rates between US Dollar and Singapore Dollar.
The bank will require a valuation of the property so they can calculate the maximum amount of loan that they can lend.
The seller of the property has not set the selling price. They will evaluate the offers from prospective buyers.
Fees due to government upon a successful property transaction
Now that we have basic understanding of the terminologies used in real estate industry, let us now take a look at the types of properties as well as their pros and cons.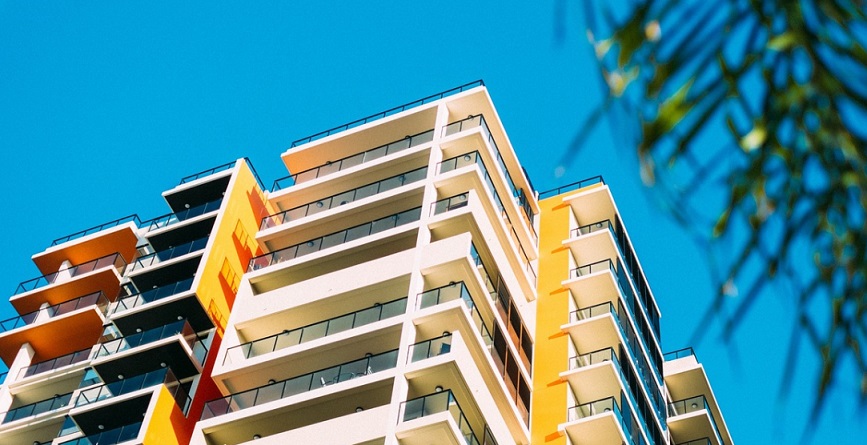 Owning Different Types Of Properties – Advantages And Disadvantages
HDB Flats
These are 99 year lease flats managed and built by Housing Development Board. An affordable option for most of the population here in Singapore.
Advantages
Self-sufficient as most estates comes with basic amenities such as supermarkets, clinics, schools, coffee shops and recreational corners.
Easy to get around as there are aplenty of buses, MRTs or LRTs to get from place to place.
Disadvantages
Being heavily subsidised, those who wants to purchase a HDB flat has to meet certain criteria and eligibility requirements before they can be approved to purchase.
Private Apartments/Condominiums
Private apartments are when the space is lesser than 4,000 sqm, it is called an apartment.
On the other hand, condominiums are normally packaged with various facilities such as swimming pool, gymnasium, tennis court, BBQ areas, enclosed car park as well as security services.
These developments are normally freehold, though there are some instances where they are 99 or 999 year leasehold.
Advantages
Everything within your home compound.
More private with non-compromised security
Disadvantages
Will need more cash money as deposit for a unit.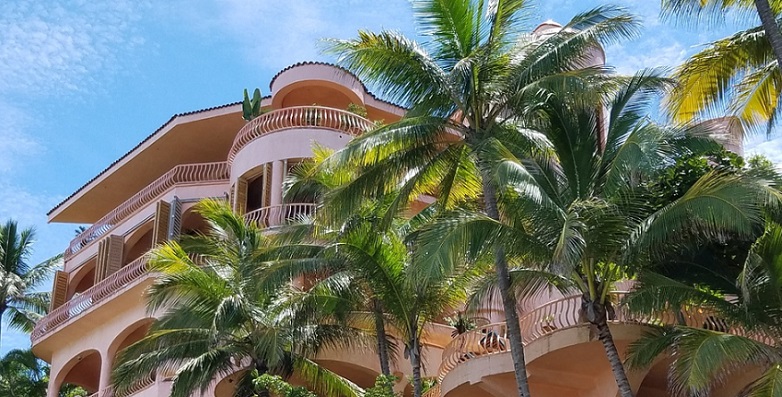 Landed Properties
These are very private housing with spacious grounds and unrestricted development rights in your own land. There are several categories in this tier of housing namely:
A row of similar houses joined together by a common boundary
Partially attached on one side to any number of other units.
A special type of terrace house, normally two to three stories high, shophouses are conserved terrace houses, due to their historical significance.
A minimum plot size of 400sqm, no other property is attached to it, adding adding to its privacy and exclusivity.
These type of houses are tailored to the top tier of the best-offs. The minimum plot of land is 1400sqm, it has a wealth of space, often comes with large garden, swimming pool, etc.
There are not many good class bungalows considering the scarcity of land in Singapore.
Advantages
Disadvantages
Can be very expensive depending on plot size as well as location
Will need more cash money as deposit for a unit.
Initial Financing For Your Property Investments
According to the experts, how you view money will affect your investment decisions. There are five broad categories of money personality types.
They are comfortable in spending money, don't fear debt and often take big risks when it comes to investing.
They are conservative in nature and do not take big risks in investments. 
They are eclectic in terms of investing. Some are regular investors while some see investing as something that they will get to doing eventually. 
These group of people generally spend more than they earn and are often in debt. They how do not put much thought into investments. 
They are consciously aware of money, understand their financial situation and try to put their money to work, especially after taking out loans for mortgages.
From the above, you can see that there are some types of personalities whom might not even consider investing. Which of those categories do you fall under?
So now, how do you find the ideal property that you would like to invest in? How do you assess the market and ensure that the property you are investing in will give you good return on investment (ROI)?
No matter where you are in the world, be it in the United States or Singapore, prices of the properties will depend very much on the location and the accessibility to the location.
If the property is near the MRT or bus interchange and amenities such as schools, then the price will be higher compared to those properties that don't.
The higher floor units will be more costly as compared to those on the lower floors.
For example, there is a price difference on $3,000 per floor for some properties around the island.
With higher floors, means unblocked views and this again affects the price of the unit.
The layout of the unit also plays a part when it comes to the pricing of the unit. A more regular-shaped and regular-sized layout allow the owners to fully maximise the space and are usually preferred by home owners.
Now that we have covered the grounds for the types of properties, their pros and cons as well as what will make a property of higher value compared to the others.
It is time to calculate some numbers to determine whether you are comfortable in proceeding with purchasing the property.
Let us take a look at some of the upfront costs to purchase a property in Singapore.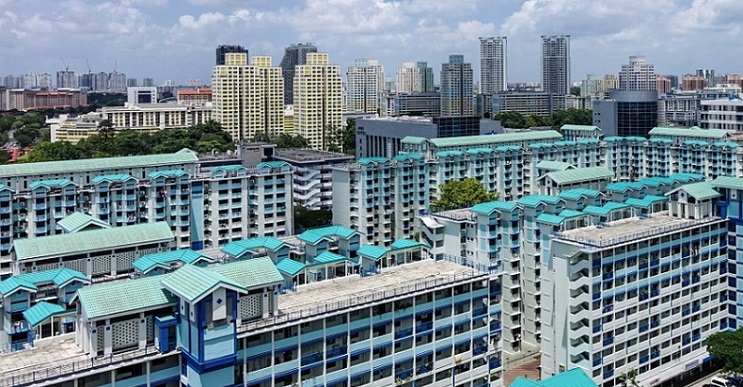 For Private Property
Option Fee:
An amount paid to secure the option to purchase, normally 1% of agreed purchase price. Once this fee is paid, sellers are bound to make the property available to the buyer.
However, the buyer is able to change their mind about purchasing the property, bearing in mind that the option fee will be forfeited.
Option Exercise Fee:          
This is paid when the buyer is satisfied that the property is fit for purchase and has organised their finances. Usually it is either 5% or 10% (less option fee) of the agreed purchase price.
Downpayment:
A minimum sum to be paid in cash. This is the difference between the purchase price and the loan quantum granted.
Stamp Duty:
To be paid once Option of Purchase is signed. The stamp duty is payable according to the following tier 1% for the first $180,000, 2% for the next $180,000, 3% for remainder of either purchase price or market value, whichever is higher.
The paperwork for securing a standard mortgage attracts a tax at rate 0.4% payable to IRAS, normally capped at $500.
Legal Fees:
Payable to a lawyer, as they will carry out the necessary background checks on the property. Typically if you use the panel of lawyers appointed by the bank, the fee is between $2,500 to $3,000. Privately hired lawyers will vary.
Valuation Fee:
This fee is paid for valuation of the home, costing between $350 to $500 depending on the property type.
Initial Financing For HDB Flats
Option Fee:
An amount agreed upon by the buyer and seller, costing between $1 to $1,000.
Option Exercise Fee:
Buyer to pay deposit to exercise Option to Purchase within 21 days of it being issued.
Down Payment:
Normally 10% of the agreed purchase price.
Valuation Fee:
This valuation report is needed if CPF or loans from bank or HDB are being used to finance the flat. Typically range from $140 to $200.
Resale Application Fee:
Payable by both buyer and seller and are non-refundable, usually between $40 to $80 depending on the type of flat.
Legal Fee:
This covers costs such as conveyancing and the registration of land titles and deeds. The cost will vary on whether the buyer engages private lawyer or appointed by HDB.
Insurance:
Fire insurance is mandatory for those who take the HDB loans.
Administrative Fee:
Non-refundable payment of $10.
Buyer Agent's Fee:
If the buyer uses an agent for the purchase, a commission is payable to the agent, typically 1% of the agreed purchase price.
When deciding which property is best for you to invest in, it is best to talk to those who are familiar and has invested in real estates before.
Do plan out your money goals and investment strategies even before you fork out any amount of money. With proper planning, it's easier to manage your expectations.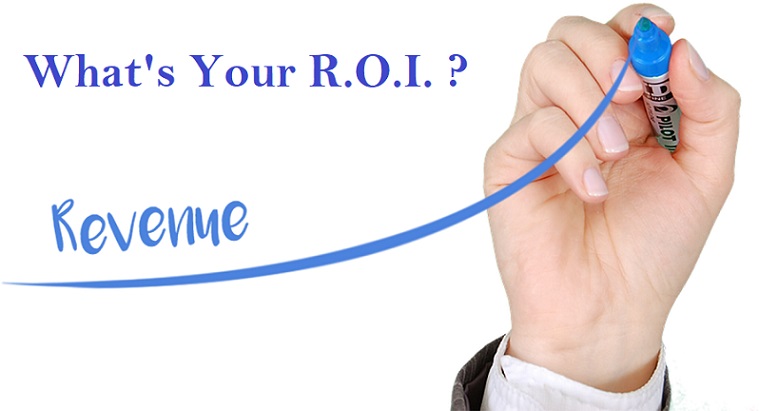 Understanding Return-On-Investment In Real Estate
There are some basic guidelines when measuring your return on investment (ROI) on a property.
Price Appreciation:
Not the most accurate measure on property returns as it does not take cashflows into consideration. Best used for homes that you choose to live in or if you invest in a property with strong en-bloc potential.
Return on Investment:
This method of calculation, gives the percentage gains at the end of the investment, but does not take into consideration the amount of time you spent in the investment.
Cash-on-Cash Return:
This calculation can get tricky as the year progress.
Simply Payback Period:
When you invest in property, you might be also looking at how long it will take for the property to pay for itself.
Many people may use this method to stop themselves from worrying over the price fluctuations and focus on the long term.
Net Rental Return:
Most of the time, when people choose to invest in property, they are looking to earn passive income through rental.
And there you have it, some basics on property investment and it is good for you to also know the limitations and the costs involved in owning a property and that you are able to ride out any economic downturn.
There will be a lot more investment guides, news and resources in the coming months. You can also let us know what are the topics that you want us to add to our articles section.