Just as there are many Singaporeans who have successfully secured a comfortable retirement lifestyle by building a Nest Egg, many others may find the golden years a challenge unless they have a retirement fund in place.
According to the latest Transamerica Retirement Survey of Workers, the facts can be an eye opener.
40% of Baby Boomers expect their standard of living to fall during retirement
83% of Generation X-ers believe they have a harder time achieving financial security than their parents
Only 18% of Millennials say they're very confident about their retirement prospects.
Building a portfolio of property investment takes knowledge, skill, and guts to to invest.
Even if you don't have these characteristics yet, you must learn investment skills early. You can then do it right by boosting your property investment knowledge.
Turning Property Investment Knowledge Into A Profession
If you are serious about turning property investment into a good investment or even a profession, you can start by reading up. Robert Kiyosaki has published many well-known books including Rich Dad, Poor Dad, and Unfair Advantage.
A good place to start boosting your property investment knowledge is by attending seminars and workshops too. It's a place where property investment advisors and experts share their knowledge.
You can turn property investing into a profession but this is not something you can do overnight. Like any profession, to be good at it, you have to know what you are doing. This may take years and you will need the patience to learn the ropes.
Assess Your Skills And Knowledge And Polish Them
Property Investment is not speculation. Many Singaporeans are consistently on the lookout for income-producing properties.
They look into the resellers' market for commercial office space, apartments or duplexes, or residential homes they can rent out. Some have even ventured to look into industrial buildings for small-medium industries (SME).
There are several things to consider before you buy a rental property. One important thing to consider is your property is unlikely to be rented 365 days a year, every single year.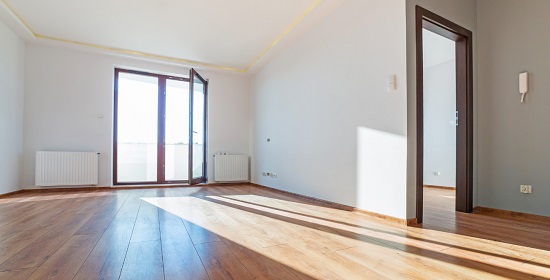 You will need to factor in details such as vacancy rate into your calculations and not to overstate your expected income.
It requires more than a long-term view and the ability to crunch numbers to be a professional property investor.
Develop A Knack For Spotting Attractive Deals
You may have an intuition about which areas in town might become popular, or the areas to stay away from. Developing your intuition is not some hocus pocus ability. It is being acutely aware of the importance of locations and strategies.
In a slow economy, a rental real estate property in solid locations will remain in high demand.
Property Investment Takes Deep Pockets
For rental properties, even when it is vacant, you will still need to pay mortgage, insurances, utilities and property taxes.  Sometimes there are repairs and maintenance that need to be done before the property can be rented out again.
You can use leverage (borrowing to buy) when you buy an asset with someone else's money. In most cases, it is the bank's money.  This is great, but too much leverage can be dangerous.
When the economy slowed down, many tenants may lose their jobs and move out. Real estate investors who don't have the cash flow to cover the mortgage when the tenant moved out inevitable crash and burn.
Deep pockets are needed to wait out the economy. You will need guts combined with knowledge, skill, and intuition to hang on and wait for the economy to recover or sell it at a lower price.
Analyzing Your Long Term Goals
There are three reasons you may be considering to enter the Property Investment business
Your sole purpose is to make money
You are looking for ways to retire early
You are looking for a retirement plan
Well, congratulation you've made it to the right place!
If the question you are asking: is Property Investment a good investment for retirement? The short answer – definitely YES!
Property investors retire with the help of investment properties all the time. Believe me, achieving this goal is not an easy task and will take time.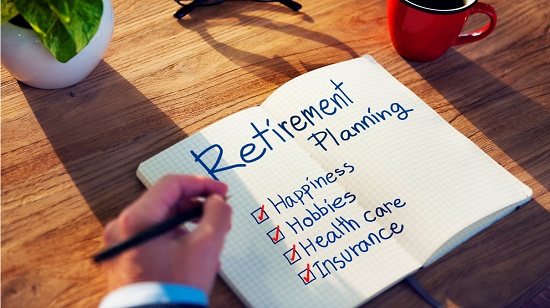 So, how do they do it?
Continue reading to find out what steps you need to take in order to invest in Property Investment for retirement.
Looking Forward To Retirement
I can imagine the scenario. Suddenly we're released from the grip of the long early morning commute. There are no more meetings and deadlines. No office email to answer.
If you're like me, the best part is having the free time to travel and pursuing all the interests I never had time for.
Above all, time to relax. Unless you're independently wealthy, this won't be your future…
Due to an aging population, and a longer life expectancy, retirement might soon be a thing of the past.
We now have a generation who really can't afford to retire. The "twilight years" was once considered the jewel in the crown of any civilized society. 
My thoughts are to having senior citizens and elderly parents empowered to productive living and to age actively.  Giving people the chance to rest after 45 years of hard slog with a retirement Nest Egg in place is a decent thing to do.
What's Your Ideal Retirement Age?
In Singapore, the minimum retirement age is 62 years old. This means that employers are not allowed to dismiss any employee below 62 because of the employee's age.
From 1 July 2017, employers must offer re-employment to eligible employees who turn 62, up to the age of 67.
I have met many healthy seniors' business owners who are in their 60s and want to work past their retirement age.
However, even with the above ruling, not all employers are willing to put a frail 65-year-old back into the workforce.
And even with improved health, not many seniors will want to continue to find gainful employment.
Here's another interesting fact.  Fifty years ago, the average length of retirement was 12 years.
Today with better health care and longer life expectancies it's likely to be 20 or more.  So learning how to plan for retirement isn't just a good idea – it's a necessity.
How To Save Enough For A Good Nest Egg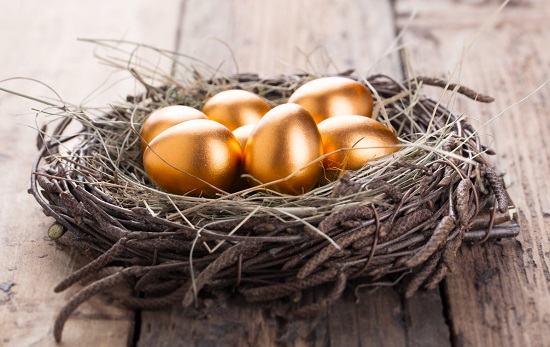 How much you need to save actually scales back to how much you want to spend. So a good size Nest Egg can be different for you and someone else. It boils down to your lifestyle after retirement.
If you want to retire with $1 million, it is going to come down to a combination of;
How you define retirement
Your personal inventory of everything in your life, such as assets, debts, medical, family; and
What the future holds
You can easily retire with $1 million dollars, but it's better to be safe than sorry. If you can, double this to $2 million.  Your retirement years should not merely be a struggle for existence.
Creating Your Nest Egg
A nest egg is another name for long-term objectives saving.  It can be saving for children's tertiary education or planning for retirement.
Your nest egg can also include an emergency reserves for things like medical problems or unexpected home repairs.
Basically, it's an investment in your future.
Pick a set percentage of your income you'll put into your nest egg and stick to it, no matter what happens
Start now, not tomorrow
Every day counts
Never touch your savings
Your Retirement Fund Magic Number
According to the Department of Statics Singapore, median monthly household income from work per household member grew by 4.5 percent in nominal terms from $2,584 in 2016 to $2,699 in 2017.
The average annual household income in Singapore is approximately $53,000.
Let's say the average Joe makes $3,000 a month. With rate prices have doubled every 20 years; Joe will need $6,000 a month to maintain the same lifestyle.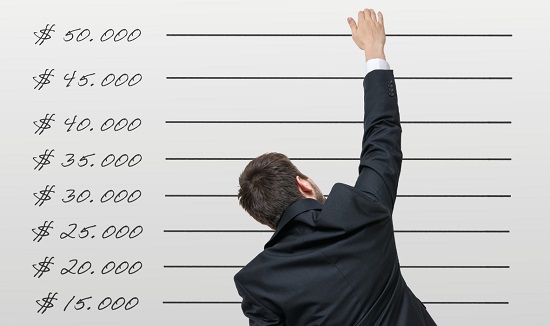 By the time Joe calls it a day at work, he will definitely need more than $6,000 a month to maintain the same lifestyle.
Extended life spans, reduced employer benefits, lower stock market returns and increased costs of living (especially medical-related ones) have all upped the retirement funds required for those sunset years.
Many retirees between ages 55 to 65 are concerned they won't be able to cover basic living expenses.
If flipping burgers at age 70 are not something you want to do, and the next best thing to do is to calculate now how much you'll really need in the future.
Let's break this down
Desired Income(DI) = $6000 per month or $72,000 per year
Current Age (CA) = 35
Retirement Age(RA) = 65
Passing On Age (POA) = 90
To work out your Pension Fund:-
= POA – RA X 12 X DI
= 90 – 65 X 12 X $6,000
= $ 1,800,000
To work out your Savings Plan (SP) :-
= 1,800,000
RA-CA X 12
= 1,800,00
30 X 12
= 1,800,000
= 360
To have a Pension Fund of $ 1,800,000 you will need to save $5,000 per month every month until your retirement.
Knowing your approximate retirement income requirement is the single most valuable tool when it comes to retirement planning.
This is the first step in determining your retirement savings needs.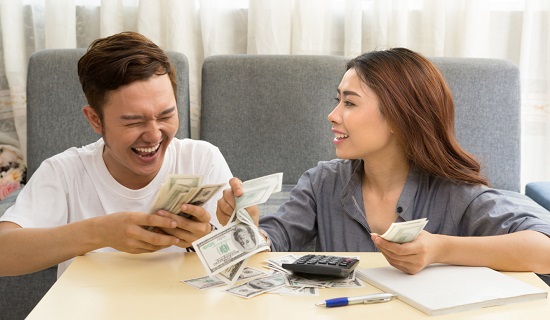 Can you retire with $1 million dollars? Truth be told, you might be able to retire with much less. Then again, you might not be able to retire with $2 million or perhaps even $10 million.
How To Save $5000 A Month?
I thought to myself I need to do something to grow my wealth before the paychecks stop.
What if I could live below my means during my working years? The concept is simple but how many people do you know who have pulled this off?
Living Below Your Means
By saving consistently a portion of your earnings every month you are actually growing your Nest Egg for future spending.
When you live frugally, the lifestyle that you want to continue in retirement won't be as costly.
The sooner you start to save, the more time you will have to gradually by boosting your savings rate by percentage.
In Singapore, employees contribute monthly to a comprehensive social security system called the Central Provident Fund (CPF).
Employees in the private sector workers in Malaysia contribute to the Employees' Provident Fund (EPF) which manages the compulsory savings plan and retirement planning.
Now that you have 10% to 15% of your paycheck is going into your respective CPF or EPF contributions, you learn to live on the remaining 85% to 90%.
One retirement plan that's unlikely to work? Hoping that your CPF or EPF saving will carry you through.
In other words, you're effectively forced to live a meager lifestyle than you'd envisioned in retirement.
Indulge In Smaller Less-Expensive Purchases
Instead of living in a big house or driving a big car, take pleasure in small things. Whilst preparing for a secure and comfortable retirement is important, you also need to enjoy life to be happy.
Indulging in more small, less-expensive purchases will also lead to happiness other than splurging on high-priced items.
So instead of front-row concert tickets, sports cars, or a dream vacations every year, the variety of frequent, small pleasures are the greatest pleasures treats to give yourself.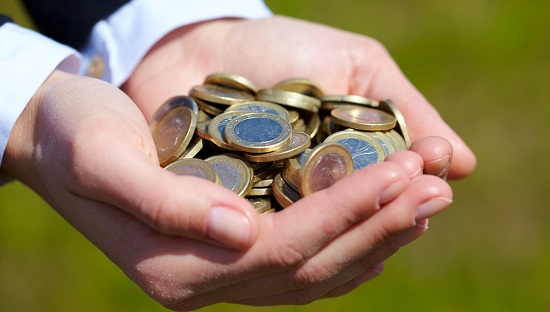 My pleasures are small. I spend my treats on high-thread-count bed sheets and bath towels. These are the inexpensive effective ways I do to pamper myself.
I believe a good shower and a good night's rest too – are irreplaceable ways to wind down after a long day at work.
Get Bigger Investment Bang For Your Savings Buck
Saving regularly by living below your means is the sure way to avoid seeing your standard of living fall in retirement.
One way to get a bigger return for your investment is not putting all your money in the bank. Neither do you want to take high risk and invest in stocks and shares?
Property is a good way to grow your wealth by capital gain. However, if you look at the property market prices in Singapore today, you will shake your head.
Before I started my own investment, I also wished the same things. I wished that with my current salary, I could buy property at the prices of 30 or 50 years ago!
Many of you may think that this is nothing but wishful thinking. What if I were to tell you that this is not an impossible dream?
Are You Ready To Retire?
Even when I speak to my friends who are already past 55 years old, they are not ready.
Some of my Malaysian friends are waiting to be selected as a candidate for the Voluntary Separation Scheme (VSS) which arises when a company is not officially retrenching but nonetheless wishes to get rid of employees.
Others tell me that they want to wait it out. Unless they have a retirement plan in place, waiting it out means they will work until they either drop or are forced to leave because of health reasons.
I often see three categories of people trying to decide if they are ready to retire.
1 – "Of course you can retire! Live it up and party every night!"
After reaching your 70s with your health and wealth intact, you and your $1 million are likely to fall in this category.
2 – "The probability for your retirement looks good. You can buy a superbike but not a yacht."
If you have always lived a frugal lifestyle, and are in your 60s, you and your $1 million are likely to fall in this category.
3 – "Let's retirement define you!"
This is the lifestyle of those who retire early $1 million living frugally and 70-year-olds with $1 million spending lavishly.
How Many Investment Properties Do You Need To Earn $70,000?
For example, let's assume you can find properties with a 10% cash-on-cash return. This means you simply need to invest equity of $700,000 into rental properties.
So, you look around and ask which property I can buy in Singapore or Malaysia that costs $700,000. Not only can that but the same property give me a 10% cash-on-cash return.
Will I be able to earn $5,800 net profit for my $700,000 property investment? This means if I can replace this salary income with passive rental income. Then, you'll be able to "retire", right?
Unseen Expenditures In The Future
Knowing how much you need to retire still boils down to projecting your future expenses until the day you die.
Let's say you've only saved $1 million and are withdrawing 4% or more in retirement.
So, if you want at least $40,000 per year, $1 million is really the least amount of money, the bare minimum, and you should have before you launch into retirement.
Is Property Investment A Good Choice For Building Nest Egg?
Property investment is a good investment for retirement as it builds capital gain. This is also a way for you to build their portfolio of investment properties.
By the time you choose to retire, you will have a steady source of passive income to set you up for life!
Needless to say, you will also have enough money saved for that Nest Egg and be able to enjoy traveling or hobby pursuits.
Conclusion
Property Investment can be a good investment if you go about it the right way. If you want to use Property Investment to build a steady source of retirement income, exercise patience and work systematically as you build a portfolio of income producing properties.​
Retirement planning is not something that you do shortly before you stop working. It is a lifelong process which may undergo a series of stages in which you evaluate your progress and targets and make decisions to ensure you reach them.
Your savings can take place throughout your working years. But when the paycheck stops, or if something unexpected happens, what are your options?
Do you re-enter the workforce, change your lifestyle or get more aggressive with your investments?
A successful retirement depends on your ability to plan, not just your own ability to save and invest wisely. Just getting by isn't a good way to start decades of unemployment and diminishing employ-ability.
Retirement should be a change of occupation. You should get a chance to do what you have always wanted to do with only so much time left before our bodies fail.
The way I see it, retirement is much better when you are over-prepared than when you try to wing it.
I wish you a successful journey towards building Property Investment a Good Nest Egg for Retirement!